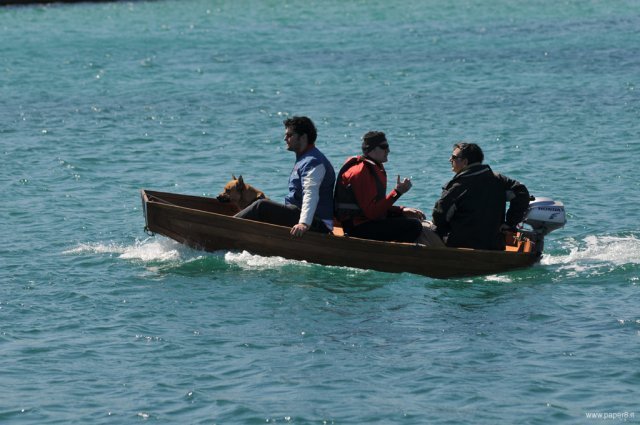 Naturally, the low friction on the water makes the P8 very efficient with motor propulsion, which can certainly be of a power lower than what is necessary for any other vessel of the same capacity (400 kg). Small engine with the same performance immediately translates into numerous advantages: savings on purchase, consumption and maintenance, the undoubted practicality of less weight/size to transport.
Despite having received, thanks to its structural rigidity, the approval from the RiNA for an engine up to 6 HP, we note that the "natural" marine engine is an electric motor.
You will thus be able to navigate anywhere, even in waters forbidden to combustion engines, possibly integrating a kit of light and flexible solar panels positioned on the awning: a top solution to make your holidays even cleaner and more ecological.
When sailing with a motor, the best performance is obtained by arranging the buoyancy reserves on the outside, so that they can also perform the function of buoyancy compensators during planing navigation.